Marcellus Shale
Abundance Means Savings
UGI customers benefit from living in an area rich with natural gas resources that provide access to clean affordable fuel as well as industry jobs. 
Let's look at the facts:
Pennsylvania is the second leading state in the U.S. for dry natural gas production. In 2019, Pennsylvania production accounted for 20 percent of the total annual U.S. production. (1)
A significant portion of Pennsylvania is home to the Marcellus Shale, a rock formation approximately one mile below the surface. A few thousand feet below the Marcellus is another formation called the Utica Shale that could be another large natural gas resource.(2)
Marcellus's benefits do not stop at natural gas supply and infrastructure. Producers and midstream companies are delivering significant dollars in the form of state and local taxes, royalties and impact fee dollars that reach every square inch of the Commonwealth.(3)
More than 240,000 Pennsylvanians are employed in Marcellus related jobs paying wages far higher than the state average.(3)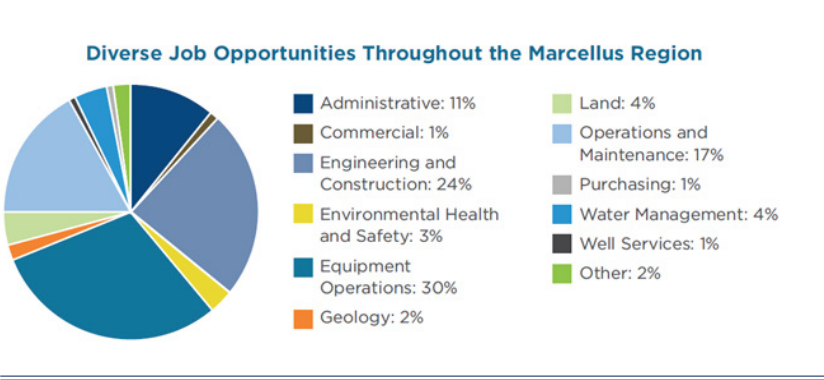 UGI customers benefit from the clean, plentiful, low-cost, local supply of natural gas from Marcellus Shale. Because of this, more than 10,000 residents and businesses convert to natural gas each year. A number of commercial and industrial customers have used natural gas in implementing new technologies such as Combined Heat and Power and natural gas vehicles.
(1) Source: EIA, (2) Source: EIA, (3) Source: NARUC Gas Expansion Report
"UGI customers continue to enjoy value in their energy choice. UGI's residential heating bills remain significantly lower than in the recent past, thanks to locally produced shale gas. Shale gas currently makes up approximately 90 percent of UGI's natural gas supply."