Renewable Natural Gas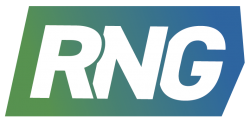 UGI understands that climate change is a challenge that must be addressed to create a more sustainable future for our customers, employees, investors and the communities we serve. Renewable Natural Gas (RNG) is a viable, safe alternative energy source that will play a significant role in UGI's clean energy future.
RNG is created from the capture of methane emissions that naturally occur at landfills, farms and other processing plants. The captured emissions are processed, conditioned and cleaned of impurities, to meet UGI's gas quality requirements. The resulting RNG is fully interchangeable with pipeline natural gas and used to fuel homes and businesses.
Watch the following video to learn more about how RNG works:
UGI's Renewable Energy Future
In February 2021, UGI announced an agreement with Assai Energy, LLC to accept delivery of RNG from the Keystone Landfill into its distribution system in Lackawanna County. When fully operational, the UGI system will be the largest RNG supply point in the United States.
The incorporation of the RNG supplies into UGI's distribution system provides benefits to the environment and to the many communities we serve. In addition to securing a local source of renewable energy for UGI customers, accepting the delivery of RNG for customer use reduces the release of naturally occurring methane from the Keystone Landfill into the atmosphere. This will reduce CO2 emissions, equivalent to 67,000 passenger vehicles over the course of a calendar year.
UGI is a Proud Member of the Following Organizations: